Products
Triethyl orthoformate CAS NO.122-51-0
Source: Date:2018-12-20 09:43:48 Visits: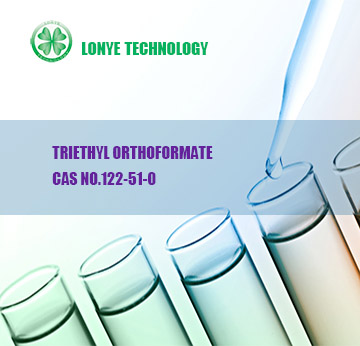 Product presentation
Product name:
Triethyl orthoformate;
CAS NO.:
122-51-0;
Molecular Formula:
C7H16O3
Specification:
Appearance: colorless transparent liquid;
Purity: 99.0% min;

Application:
A reagent useful for acetylization and imidic ester formation.
It is used in Bodroux-Chichibabin aldehyde synthesis to prepare an aldehyde with one carbon higher by reacting with Grignard reagent. It is also used in the electrophilic formylation of activated aromatic species such as phenol.
Packing: 200L iron drum, or according to customer's requirement